Episodes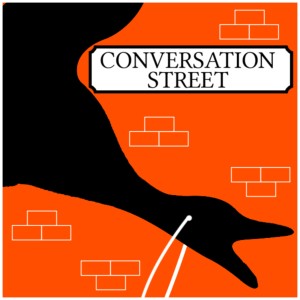 Friday Jan 06, 2023
Friday Jan 06, 2023
On our latest podcast, we chat about the episodes of Coronation Street shown in the UK between the 2nd and the 4th January 2023 (Episodes #10840 - 10845).
Well, Corrie sure knows how to start the year with a bang! Also, a splash. And a thwack. Yep, whether or not you enjoyed them, it can't be argued that this week's episodes weren't at least memorable, with the racists' attempted bombing of the Weatherfield peace festival taking centre stage. As Spider lays in hospital following a fateful (but funny) encounter with Griff in the ginnel, Alya saves the day in an act of... heroism? Stupidity? Sometimes those two can be so close... Also this week, one of Joseph's teachers makes the baffling decision to send him home after he uses sign language at break time, but if you thought that was unrealistic, just wait to find out what happens after Gemma marches up the school to complain.. Meanwhile, Roy gets to grips with his new phone, Esther and Mike's masks begin to slip, and Stephen takes advantage of Teddy's memory loss following his miraculous recovery.
In The Kabin, we chat about Iain Macleod's recent comments about whether or not the online Corrie box sets are here to stay, and we round off the show with more of your lovely feedback.
Street Talk: 00:06:46
The Kabin: 02:34:14 
Feedback: 02:48:10